Sewing for beginners class
Would you like to learn how to sew and create some style or accessories?
 
In this class you will learn the basics of sewing and to feel at ease with the craft before creating your own style.
You will learn how to get very comfortable with a sewing machine, learn about different sewing techniques and learn how to cut and sew your own creative piece or accessory with Alexandra Hartmann founder of Hôtel Vetements,
to get you to a place where will have the ability to express yourself creatively through a piece of clothing.
The class provides basic patterns and will guide you to begin your journey to unfold your own unique creative personality.
If you wish to upcycle old or unique fabric that you would like to give a new life, I will be more than happy to teach you how and help you with that task as well.
Practical information
Teaching will be held in English with translation into French or Danish whenever needed. This is a class for students with little to no previous sewing experience.

Note
You bear the expenses yourself for miscellaneous materials. List of materials to bring: Bring everything you need in terms of thread, fabric and second-hand styles, good sharp sewing scissors, measuring tape, pins,
possibly buttons, fabric chalk, sewing machine needles.
Kursusdetaljer
Medborgerhuset Danasvej, Danasvej 30 B, 1910 Frederiksberg C
21 lektioner, 6 mødegange
0 ledige pladser
Salget er lukket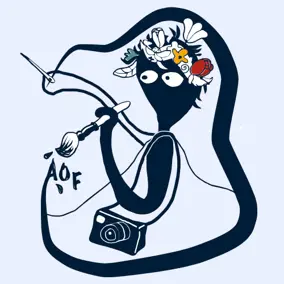 Underviser
Alexandra Hartmann
Salget er lukket
Kursus afsluttet