Mental Fitness Workshop
What is it about?
We need to exercise to keep our bodies fit and strong, but what can we do to keep our minds fit and strong? In this workshop, we will explore  core techniques used by psychologists to increase mental fitness and ease emotional distress. Starting with the science we will find out how and why the techniques work before practising how to apply them to our everyday lives.
What will you learn?
Some of the techniques we will explore include: Mindfulness (MBSR), Cognitive Behavioural Therapy (CBT), Cognitive Bias Modification (CBM) and Positive Psychology, to name a few. They are all evidence-based techniques, in other words, they have all been tried and tested by psychologists and neu­rosci­en­ti­sts and proven effective.
Who is it for?
Anyone and everyone. The techniques you will learn help you to lower stress, reduce anxiety, boost your mood and ultimately help you get the most out of your brilliant brain.  
What it is NOT about
This is an educational workshop, designed to engage, inform and inspire. Participants will not be asked to share their deepest, darkest thoughts and feelings, nor will there be any attempts to "diagnose" anyone.



I am a teacher and instructional designer with a background in psychology. Armed with a degree in Psychology, I worked as a mental health researcher for several years, developing psychology training modules and therapeutic applications (one of the therapeutic apps I developed was recently featured by Apple on their AppStore). Nowadays, I design and deliver mental health workshops to schools and organisations. As a teacher, I feel compelled to take what I learned in the mental health field and make these lessons available to as many people as I can.

English will be the spoken language.
Kursusdetaljer
AOF Centrum, Rugårdsvej 15B, 5000 Odense C
10 lektioner, 5 mødegange
535 kr./person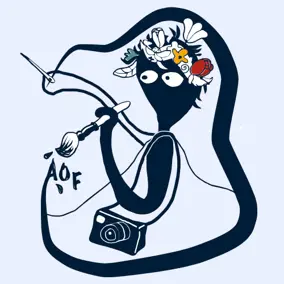 Underviser
Jason Pegg