English book club - online
English book club: Breath: The new Science of a lost art (online)
Are you looking for a fun way to learn and practice English? If so, come and read a great book and develop your English skills at the same time!
Short description of the book: We breathe approximately 25,000 times a day. Doing something so many times should mean we are great at it, however, it seems that many of us have forgotten how to breathe correctly.  This has grave consequences for our health. The author of the book, journalist James Nestor, travels the world to discover the hidden science behind ancient breathing practices and to figure out where we went wrong and how we can fix things.
What level of English do you need?
You need at least an upper-intermediate level of English (B2) to get the most out of this book club.  At this level, you can:
• understand the main ideas of complex texts, including some technical discussions.
• express yourself fluently and spontaneously enough to comfortably communicate with other English speakers.
• produce clear, detailed text on many subjects and explain a complex viewpoint on a topic, including expressing advantages and disadvantages.
How does the book club work?
You buy the book yourself.  You decide whether you buy a paperback copy, an e-book, or an audio book version. Each week you read or listen to the allocated chapters (between 25-35 pages) and join your English book group once a week on Zoom. 
During our Zoom sessions, we will discuss ideas, research and breathing practices from the book and express our opinions on these. To make sure everyone gets enough time to talk in English, we will use small breakout rooms of 2-3 people for most of our discussions.
We will also do some exercises to practice:
• using new words and expressions from the book,
• relevant grammar areas, and
• pronunciation.
If that sounds good to you, sign up and let's read together!

Kursusdetaljer
Onlineundervisning, Hededammen 5, 6705 Esbjerg Ø
16 lektioner, 8 mødegange
400 kr./person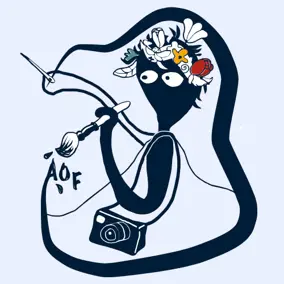 Underviser
Eva Woodhouse